Learning Ingenious technology of exquisite solid wood chair in china
In the production of wooden furniture, the mortise and tenon process contains wisdom. Many exquisite solid wood chairs in china have adopted this technique.
Craft of solid wood chair

The buildings made by this craft are still strong after wind and rain, and still show its magic to the world after thousands of years.
And this kind of craft can be as small as making a small ornament or as large as building a tall building.
Tenon-and-mortise craft is the soul of traditional Chinese furniture craftsmanship. The convex is a tenon and the concave is a mortise. The tenon-and-mortise fits perfectly, and the different combinations of tenon and mortise produce different effects, which can be called ingenious.
In ancient times, the mortise and tenon process was an essential skill for traditional craftsmen. The xquisite solid wood chair in china with tenon and tenon structure can directly reflect the skill level of the craftsman.
The tenon and tenon joints are used properly, and two or more wooden structures can be tightly connected together to form a complete whole. Furniture can be made without the use of any nails, and even a tall building (in Chinese architecture) In principle, the tenon-and-mortise structure is adopted, and iron nails are also used when necessary).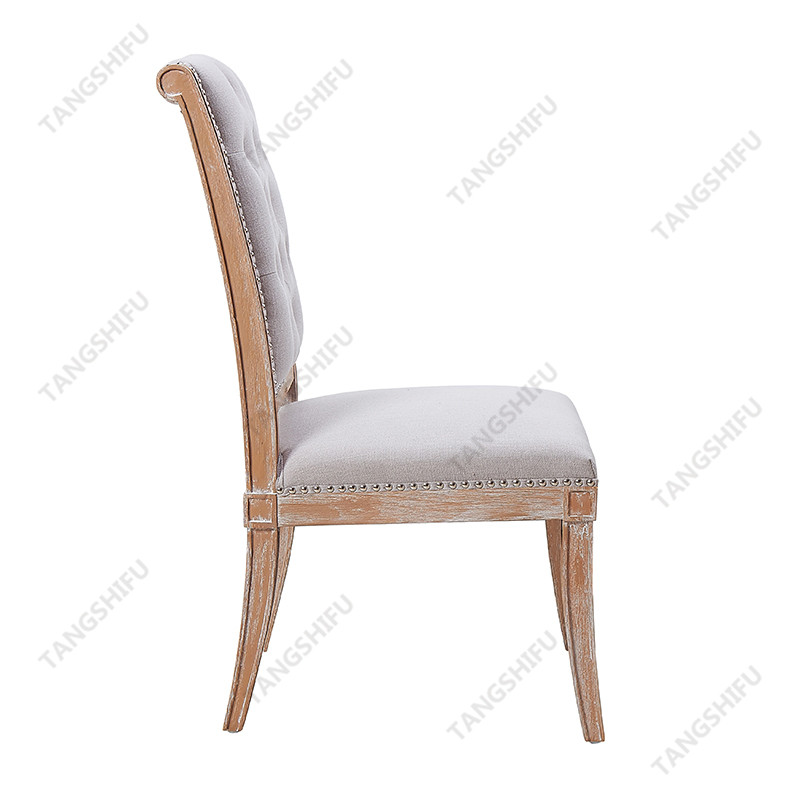 Tenon and tenon joints alone are not strong enough, but they can withstand huge pressure when combined into a whole. Compared with other decorations, it only has the function of decoration. In addition to satisfying visual enjoyment, furniture must be durable and stable. This has very high requirements for craftsmen's skills, which is why Ming Dynasty furniture has very high value the reason.
The sturdiness and stability of the tenon-and-mortise structure can allow a piece of furniture or a building to be passed on for hundreds or even thousands of years, and it is only necessary to combine the pre-made parts together during assembly, which saves time and reduces environmental impact. Pollution. Adding the mortise and tenon structure technique to the design can bring a different sense of design.
Compared with IKEA's assembled furniture, furniture designed with a tenon-and-mortise structure is more interesting to assemble.
It is not easy to buy a beautiful and good chair, and guide for buying furniture is useful
Rub oil for wood chair

As a new technology, wiping oil also has many fans. Oil refers to natural walnut oil. Mahogany furniture is polished and polished and then oiled, and then polished at a high speed with a polishing wheel to let the oil eat into the furniture and give the furniture a natural light and color.
The oiled mahogany furniture has the advantages of deep moisturizing, anti-cracking, anti-moth, anti-deformation, control of cracks, and natural luster. After the product is oiled at the factory, it is generally rubbed once a year and used in the driest season