To create European style atmosphere with exquisite stainless steel furniture
The exquisite stainless steel furniture emphasizes the use of gorgeous decoration, rich colors and exquisite shapes to achieve the effect of grace and luxury. For furniture, you can choose gold-based furniture if you want a classic European style. If you want a simple European style, choose warm color furniture with soft beige and white patterns. In addition, it is equipped with wall lamps (the best choice for gorgeous and broken crystal lamps), wool
Fuzzy carpets, Phnom Penh tea sets, silverware, glasses and other devices. . All movable elements in the commercial space environment and the residential space environment are collectively called soft decoration, which can also be called soft decoration and soft decoration. The elements of soft decoration include furniture, decorative paintings, ceramics, floral and green plants, fabrics, lighting, other decorative ornaments, etc.;
Use stainless steel furniture

The application of The exquisite stainless steel furniture includes family residences, commercial spaces, such as hotels, clubs, restaurants, bars, office spaces, etc. As long as there are human activities in the indoor space, soft furnishings are required.
The matching method of each element of soft outfit
Although there are many elements of soft furnishing, there are certain knack for collocation. Different home furnishing styles choose different accessories, soft furnishing becomes very simple!
Extended reading: Overall home improvement: What soft decoration skills do you need to know?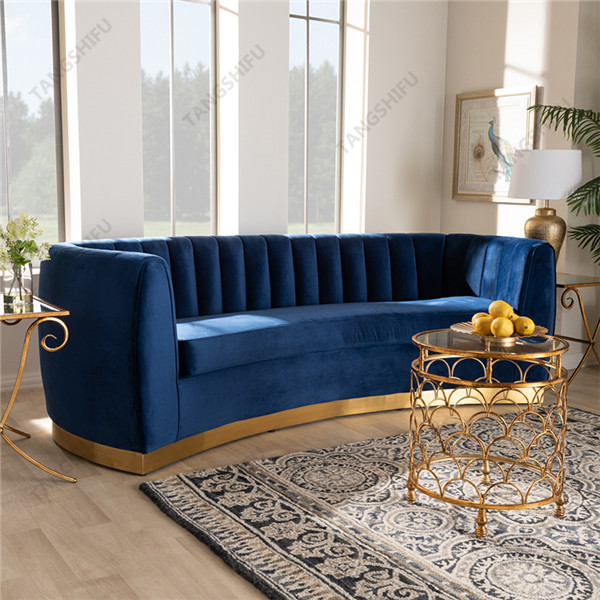 European style
European style advocates green and natural, and most of the furniture materials are also made of natural solid wood. The natural texture and warm texture of solid wood can always give people a cordial and relaxing comfort. In addition, soft fittings should also implement the "simplicity" in the Nordic style, such as simple and freehand natural landscapes or black and white decorative paintings, green plants (bird of paradise, lute leaf ficus, sunflower, etc.), blankets, tableware, Air-dried flowers, straw woven or leather crafts, and various handmade tie-dye fabrics for table covers.

The American style pursues a comfortable and comfortable home feeling, so the decoration is more casual. Leather furniture is a major feature of comfortable and individual American style decoration. You can also choose fabric sofas with cowhide or denim texture, plus some antique artwork (such as curled up old books, animal metal statues, etc.), wall lamps or floor lamps, and decorations Oil painting etc.
Stainless steel furniture adds a noble style to the home decoration. For users who like this style, guide for buying furniture can help you buy easily.
The advantage of soft furnishing is that when the home furnishing becomes outdated after a few years, you can directly choose new home accessories without redecorating to bring a new look to the space. As long as you choose the accessories according to your home style, soft furnishing is not so difficult.